Micropigmentation Treatment for Vitiligo in Jaipur
Skinaa Clinic offers the best white spots micro-pigmentation treatment in Jaipur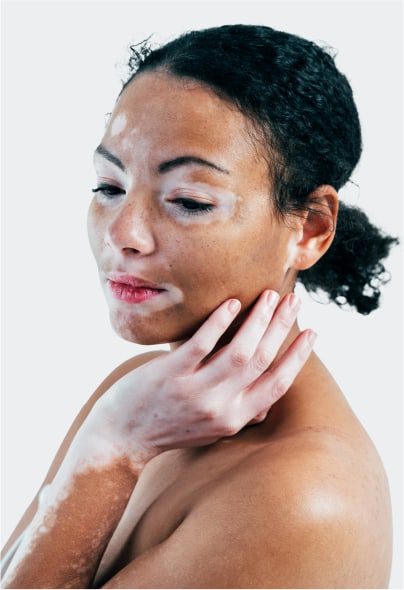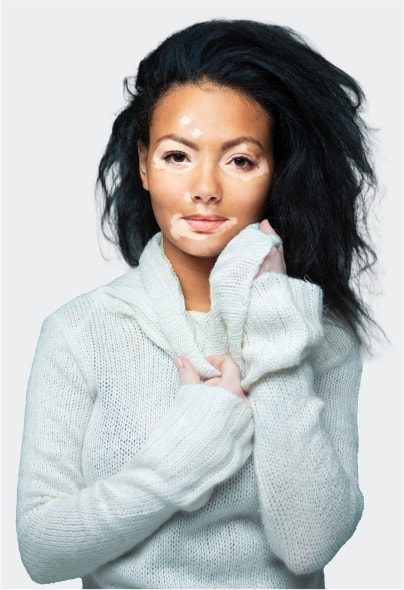 Treatment for Vitiligo in Jaipur by Micropigmentation Technique
Micropigmentation Treatment for Vitiligo can work wonders with your quality of life.
Vitiligo is a chronic (long lasting) disorder that causes areas of skin to lose colour. When skin cells that make colour are attacked and destroyed, the skin turns a milky-white colour. Micropigmentation involves implanting small particles of natural pigments under the skin similar to a tattoo. The procedure is sometimes called 'permanent cosmetics'.
Micropigmentation is a technique in which minute, metabolically inert pigment granules are implanted below the epidermis for cosmetic and/or corrective enhancement. Typically two to four treatments are necessary. The process can be performed in a doctor's office in less than two hours. Topical anesthetics are sometimes applied to keep the patient comfortable during the procedure. Pigments are individually mixed to match the patient's skin. Results can be seen immediately, though full end results are not apparent for about three weeks. Visit Skinaa Clinic, where you would receive the cheapest micropigmentation treatment for vitiligo.
More Info About Vitiligo Treatment by Micropigmentation
Skinaa clinic helped thousands of patients who were suffering from vitiligo (White Spots) problems from its innovative micropigmentation treatment. This treatment is not only free from any kinds of side effects but at the same time, it is really effective too.
Our equipment is state-of-the-art and we have changed the lives of uncountable male and female patients. Our technique to camouflage the white spots is the best ever.

Enhanced Appearance
The process removes the dead skin to reveal new, youthful skin.

Painless Process
Thorough care is taken to prevent the sensation of pain.

Less Time Consuming
The process is not a prolonged and long standing one.

Sedulous Process
The scrupulous approach of this process is a virtue.
Have a Skin or Hair Problem?
FAQs (Vitiligo Treatment by Micropigmentation)
See the Improvement in Our Patients After Treatment
These are real and genuine before and after pictures of our patients. No matter the problem,
their conditions were significantly improved.