Best Chemical Peel Treatment in Jaipur
Skinaa Clinic has successfully treated more than a 1000 melasma patients with chemical peeling.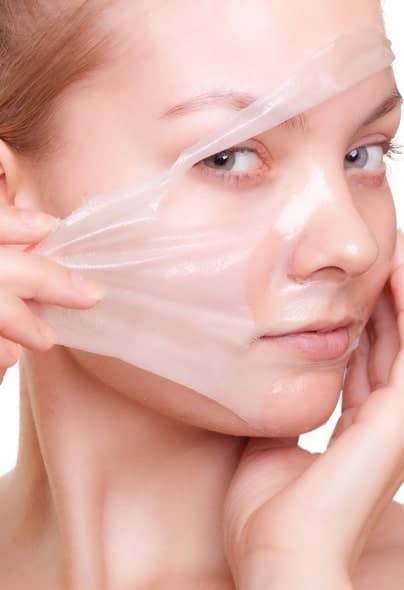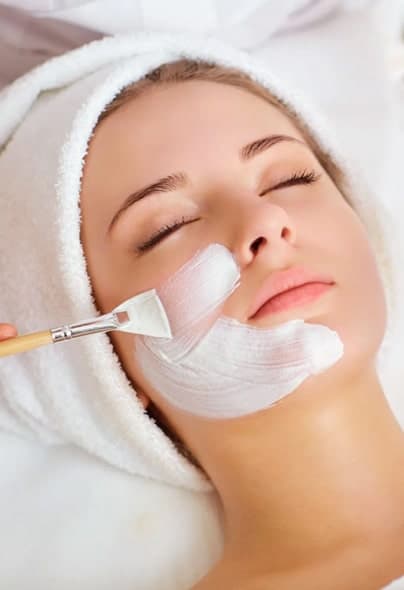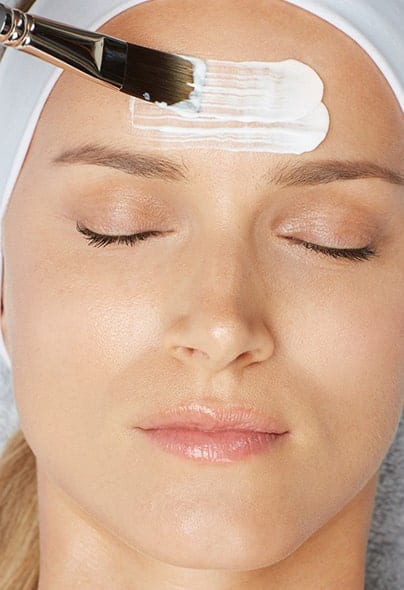 Chemical Peel For Pigmentation in Jaipur
Chemical peel treatment in Jaipur at Skinaa Clinic is an advanced peel treatment that helps you get rid of dull-looking skin & spots.
When the skin gets exposed to the sun it burns and turns dead. If the dead skin doesn't get replaced by a new one, dark patches can be observed in certain parts of the skin. These patches are called hyperpigmentation or melasma. Chemical peeling is a verified and effective procedure to get rid of the hyperpigmentation problem. A chemical peel is made of specific acids that remove the external dead skin (Epidermis) and reduce the pigmentation over time.
At Skinaa, a dermatologist will check your skin and determine which kind of chemical peel will be best suited. Taking necessary precautions such as staying away from the sun after a few days of the treatment and taking the prescribed medicines and lotions will help your skin heal faster and bring better results. If a patient is suffering from age spots, melasma, sun damage, or blotchy skin, chemical peeling is the best treatment she has.
What is the Process of Chemical Peel Treatment?
Considering the amazing effects of the chemical peel treatment at Skinaa Clinic Jaipur, its procedure is reasonably very simple. First, the select peel is applied on the part of the skin affected by the hyperpigmentation problem. The chemical peel causes the dead skin to blister and to leave the skin surface gradually. The new skin is usually very smooth, soft, and without too many wrinkles.

Effective
The process removes the dead skin to reveal new, youthful skin.

Improved Look
It improves the skin texture, lending it a bright and spotless look.

Quick
The process lasts no more than 30 minutes to an hour.

Cost-Effective
The chemical peel treatment at Skinaa is very affordable.
What type of chemical peels are available for the treatment?
Eager to return to that radiant, flawless skin when you were young? Trust us that is possible with chemical peels. Chemical peels can be considered a type of cosmetic treatment used to fix the skin around the neck, face, and hands & Body.
Depending on the skin problems you have our doctors will suggest you the chemical peels that will improve your skin. The three different types of chemical peels include:
Mild or Light Chemical Peels: Chemical peel that is superficial and suitable for treating the outer layer of the skin. Mild chemical peels help to gently exfoliate the outermost layer of the skin. With mild chemical peels, you can get treatment for fine wrinkles, uneven skin, dryness, and acne.
Medium chemical peels: If the idea is to heal the middle and the outer layer of the skin, a medium chemical peel can be used. For the process of medium chemical peel, the dormant cells of the skin or the cells that die are removed. Medium peels use glycolic acid to reach the skin's middle and upper layers. Glycolic acid dissolves and allows the dead skin to slough off. Medium Chemical Peels treat acne scars, wrinkles, and uneven skin tone. For better results, you might need to repeat the procedure.
Deep chemical peels: A deep chemical peel penetrates deeper to thoroughly heal the middle layer of the skin. Phenol or trichloroacetic acid is used in the deep chemical to get a healthy glow back. Retinol peel can also be used for deep cleaning. It is because of the small molecule size that helps the peel penetrate deeper. The retinol peel enhances the rejuvenation of the skin, leaving it hydrated with a clear complexion.
Who can take the Chemical Peel treatment?
These are the excellent candidates who can choose chemical peels to get clear and healthy skin:
Chemical peels are suitable for individuals with light hair and fair complexion. Depending on the issue being addressed, those with darker skin may also experience success.
The procedure suits those with deep acne scars, significant UV damage, and moderate lines and wrinkles.
However, if candidates suffer from these, they are not suitable to use chemical peels:
Abnormal skin scarring in the past.
A skin tone or complexion that is inherently dark.
A propensity for scars to become more pigmented than usual.
Used specific acne treatments in the previous year
Medications or skin diseases that cause susceptible skin
Before You Get a Chemical Peel?
You should check your skin and know it is in good condition before proceeding with the chemical peel treatment. This entails checking your skin physically. Then, your doctor can decide what kind of treatments would offer you the outcomes by looking at your skin's texture, thickness, and tone. Before deciding to move forward, you will also be able to learn about the staging of your therapy and get all of your questions addressed.
Tell your dermatologist about all medical issues, skin issues, and drugs you take. You should avoid getting chemical peels if you have any of the following conditions:
An overview of keloids
Unusual skin pigmentations
Severe or ongoing cold sore breakouts
Serious illnesses
In common, it takes 7 to 14 days to completely recover. Read below if you want to know the exact time you will take to recover that will further depend on the type of peel used.
Light chemical peels – if you have taken light chemical peels, the recovery time for you will be four to seven days.
Medium chemical peels – It will take 5 to 7 days to recover if you have taken treatment with medium chemical peels.
Deep chemical peels – You may take 2 weeks to recover after deep chemical peels. The procedure can cause severe swelling and redness, with burning and swelling in the eyelids.
Any Precautions or tips for caring for my skin after a chemical peel?
These are the precaution you must keep in mind to take care of your skin after chemical peel:
Avoid direct Sun exposure, no steam and sauna for a week post.
Do not swim for 5 days after the peel.
Do not get waxing, threading, laser hair reduction, epilating, or collagen-stimulating procedures. Or any other parlour treatment.
One must take topical medicines or oral medicines as prescribed by the doctor.
If you plan to get a chemical peel for healthy skin, contact
+91-9649219219
or  
[email protected]
to book a consultation. At Skinaa, we check your skin and discuss the treatment options available. Depending on the skin type, we will suggest the best suitable option. Choose Chemical Peel treatment to get clear and flawless skin. Visit us for more details.
Have a Skin or Hair Problem?
FAQ (Chemical Peeling Treatment)
See the Improvement in Our Patients After Treatment
These are real and genuine before and after pictures of our patients. No matter the problem,
their conditions were significantly improved.