Hyperhidrosis Treatment in Jaipur. Excessive Sweating Treatment.
Make your palms sweat-free with Skinaa's Advanced Botox treatment.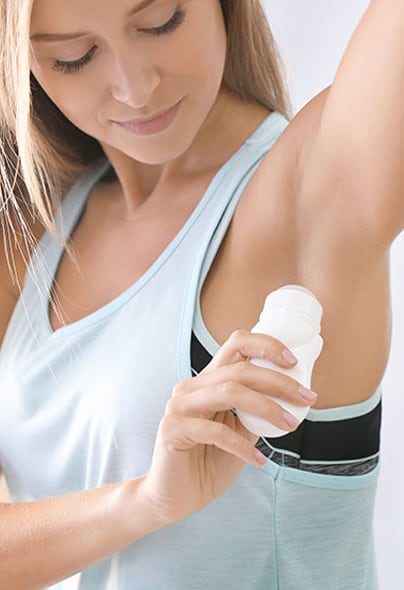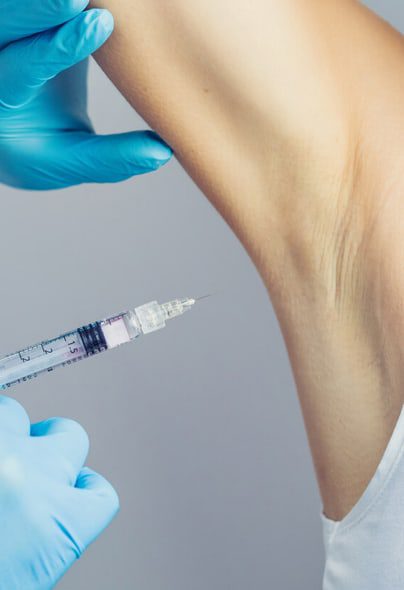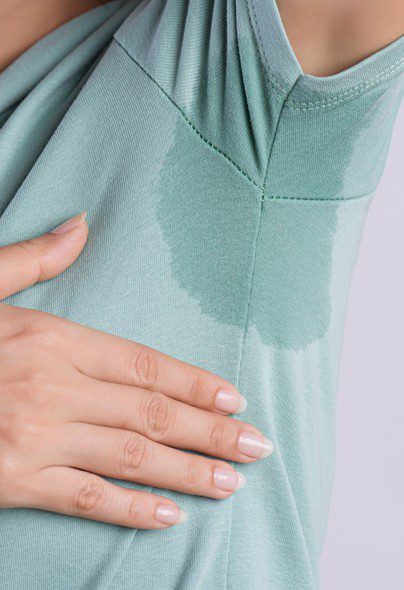 Excessive Sweating (Hyperhidrosis) Botox Treatment at Skinaa Clinic, Jaipur
Drop in to receive a transformation in your quality of life through Botox Therapy for hyperhidrosis in Jaipur?
Hyperhydrosis, more commonly known as excessive sweating, can significantly affect a person's quality of life. This condition can be embarrassing, upsetting and socially isolating. Botox injections use botulinum toxin to block the nerve signals responsible for sweating, stopping the sweat glands from producing too much sweat. Retreatment is typically needed in four to six months, as the nerves regenerate. Over time, however, patients can go longer between treatments. Botox Therapy for Hyperhydrosis in Jaipur is the best at Skinaa Clinic.
The procedure is simple. Numbing cream is applied to the treatment area up to one hour before the injections.The physician will clean the affected area and make many injections with a very tiny needle. Patients start seeing results in five days, with full results after two weeks. Visit Skinaa Clinic for the revolutionary treatment of hyper sweating in hand palms and experience an improvement in your quality of life.
More Info About Hyperhidrosis Treatment by Botox
Botox injections are a proven treatment to prevent excessive sweating, also known as hyperhidrosis. Apart from that, botox nowadays is being used very commonly for advanced medical cosmetic procedures for treating wrinkles, aging signs, and sagging skin. People suffering from hyperhidrosis often get unmanageable sweating in palms, soles, and armpits. Many times, regular prescriptions don't work for excessive sweating. In those cases, botox treatment emerges as the ultimate treatment. The success rate of this treatment is almost 100%.
Botox injections disable your "Overacting" sweat glands by paralyzing them. As a result, the sweating stops and you can enjoy sporty events.

Effectiveness
The treatment is effective and yields an enduring result.

High Satisfaction Levels
The therapy renders a sense of superlative satisfaction.

Better Quality of Life
The treatment improves one's quality of life.

Improved Emotional Health
The patient is saved from bouts of depression.
Have a Skin or Hair Problem?
FAQs (Hyperhidrosis Treatment by Botox)
See the Improvement in Our Patients After Treatment
These are real and genuine before and after pictures of our patients. No matter the problem,
their conditions were significantly improved.