Permanent Eyebrows in Banswara: Microblading, Permanent Cosmetics Treatment at Skinaa Clinic, in Banswara
Now Wake Up Everyday with Perfectly Lined Eyebrows or Beautiful, Red Lips. Ask for Skinaa's Permanent Cosmetics Treatment Now!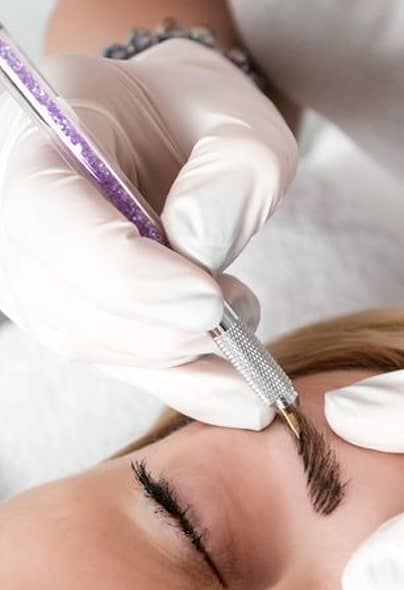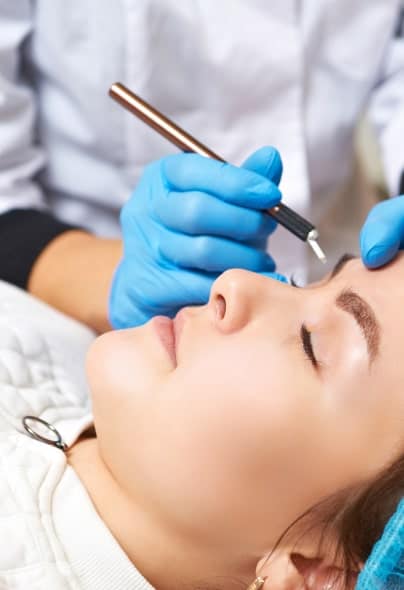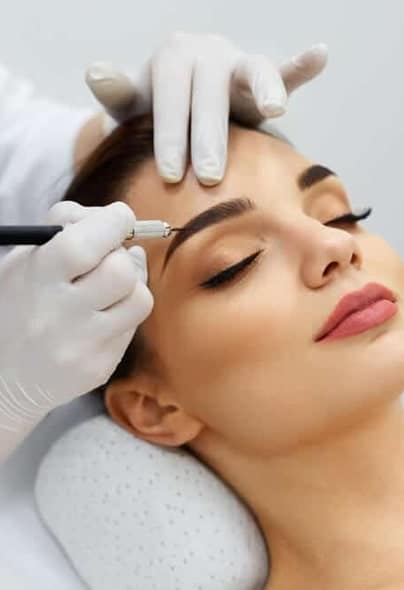 Microblading Treatment & Cost in Banswara
You are meant to steal a spotlight with your perfect eyebrows. Skinaa's microblading treatment in Banswara for permanent eyebrows is the best way to do that!
Thin or light eyebrows are a common problem with girls in not only just India but almost in every spot in the globe. No matter if you are very great at home makeup, but the hardest and the most time taking part in every girl's makeup regime is drawing and filling those eyebrows every time you go out. But with Skinaa's microblading treatment in Banswara, you get a permanent solution for your eyebrows forever.
As the name suggests, it is a permanent eyebrow tattoo makeup technique that recently made its inception in the world of aesthetic medicine. A very professional laser technician deposits pigment under your skin so finely that it resembles a group of perfect brow hair. As a result, your eyebrows appear thicker, beautifully lined, and natural.
The Lip Blushing treatment in Banswara at Skinaa Clinic is truly a savior for those who are concerned or unsatisfied with their lip color. The Lip Blushing treatment can fix whether your lips are too dark to put any makeup on or too light that you always have to use lipstick even if you don't want to. It is a medical lip tattoo technique in which a pink or reddish pigment is filled on your lips to make them look aesthetically more appealing and natural-looking. The pigment that is filled on your lips is permanent.

No Side Effects
Permanent Cosmetic Treatments Have No Side Effects.

Makes You Beautiful
With Microblading & Lip Blushing Treatment, You Can Enhance Your Beauty

Permanent
A Makeup that Stays with You Always

Advanced Technique
At Skinaa, We Use World's Most Advanced Techniques
Have a Skin or Hair Problem?