Hair Fall Treatment in Dausa by Dermaroller & PRP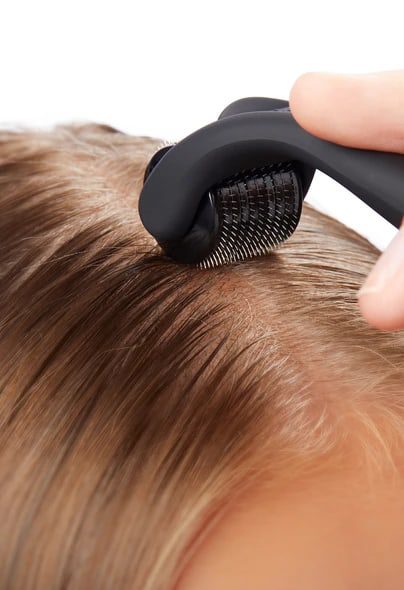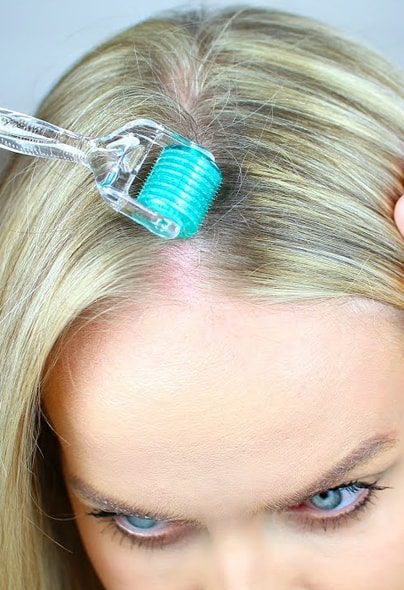 Hair Loss Treatment: Cost and Other Info (PRP Treatment for Hair in Dausa)
When PRP with Dermaroller Treatment can yield sustained results, why fret about hairloss? Opt for PRP for Hair in Dausa at Skinaa
The PRP hair loss treatment or therapy in Dausa (it stands for platelet rich plasma) is a procedure that involves drawing out your own blood and centrifuging so that in the tube the doctors performing it can collect the plasma with the platelets. This plasma that is now isolated is rich in platelets and growth factors, and it has been used by a specific branch of medicine, in tissue regeneration and fast healing of wounds.
When the hair loss treatment PRP is used on the scalp, then the plasma gets injected or rubbed on the head skin (into the balding areas of the scalp), but only after that a dermaroller treatment is performed in the areas which suffer from hair thinning. A PRP session takes about 80 minutes. PRP promotes hair growth and strengthens the hair follicles, which are still productive and doesn't have any reported side effect, because it involves using your own blood which is naturally very compatible with your own health. Visit Skinaa Clinic, to get the best dermaroller & PRP treatment for hair in Dausa.
Some More Info About PRP & Dermaroller Treatment for Hair Fall in Dausa
The PRP treatment basically contains three steps.
In the first step, the patient blood is taken.
In the second step, the blood is processed to separate the PRP (Platelet Rich Plasma) from the blood cells.
And in the third step, the separated PRP is injected back into the person's scalp.
Before injecting the PRP, the dermaroller procedure is applied to artificially & minutely damage the scalp tissues. And when the PRP is injected after dermaroller, the body's natural response to injury causes the regrowth of new tissues.

Painless Process
Recovering from a PRP session is normally painless.

Efficacy
The procedure gives effective and enduring results.

Flexible
The process can be combined with other hair loss products for good results.

Enhanced Appearance
It tends to improve hair caliber and growth, thus beautifying appearance.
Have a Skin or Hair Problem?
FAQs (PRP & Dermaroller Treatment for Hair Loss)