Laser Hair Removal in Jaipur: Diode Laser Hair Removal Cost in Jaipur
Lasers Are Very Effective to Ged Rid of Unwanted Facial, Arm Pit, and Other Body Part's Hair. At Skinaa Clinic You Get the Best Solution for Hair Removal.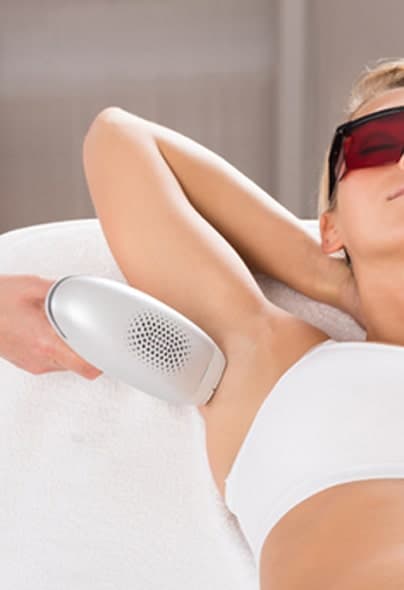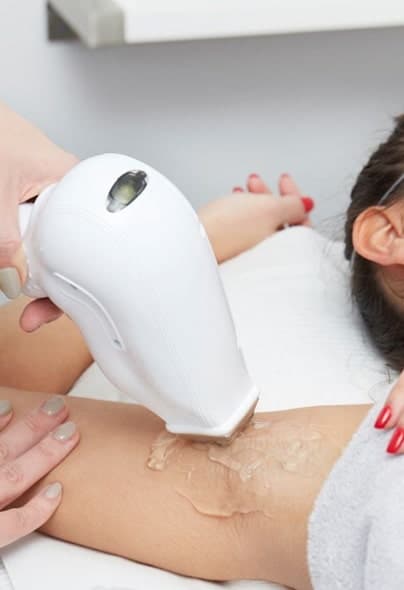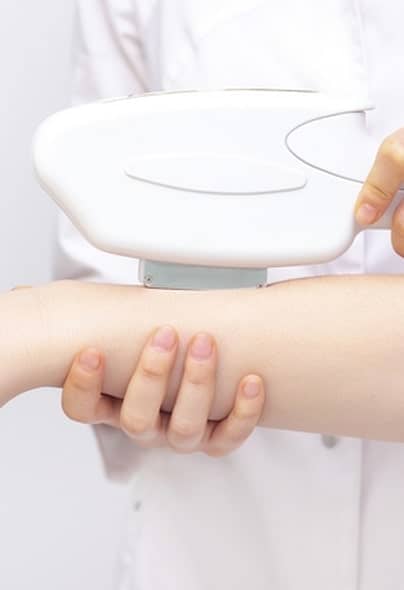 Diode Laser Hair Removal in Jaipur: Cost of Laser Hair Removal Treatment in Jaipur
A diva or handsome look is defined by a sheeny, smooth, & flawless skin that can only be achieved after a Diode laser hair removal treatment in Jaipur at Skinaa. Our treatment is the most cost-effective laser hair removal treatment in entire Jaipur.
Our skin contains organs called hair follicles which cause our hair to grow. Hormones, neuropeptides, and immune cells in the body also play a vital part in the overall growth of hair. In the Diode Laser Treatment for Hair Removal technique, a beam of laser falls upon the hair follicles and the heat generated due to it, destroys the follicle. As a result, further growth of hair is eliminated. Here, we need to understand that while the treatment is very effective, its effect can vary depending on several factors such as the skin and hair color of the person.
At Skinaa Clinic, you get a very experienced team of expert diode laser hair removal experts who follow standardized and step-by-steps procedures to reduce and stop unwanted hair growth from specific body parts. Our procedure includes evaluating the type of skin and hair of a person then change the machine's settings accordingly to achieve the most optimal results.
How Does Diode Laser Hair Removal Treatment Work?
Not only for woman but also for men, unwanted hair can be trouble especially when they are visible publicly. We feel extremely awkward during social interaction due to those unsightly hairs. However, things like shaving, plucking, and waxing can help you achieve temporary relief but the hair regrows after some time. Laser treatment is a near-permanent solution for unwanted hair.
The easy way to understand the working of laser treatment to remove hair is that the wavelength emitted from the laser targets only a single color. And mostly, the black color. The roots of our hair follicle is made of melanin. The color of melanin is black. The laser targets the melanin i.e. hair follicles. It heats the follicle and destroys it. As a result, the growth of hair is halted.

High Success Rate
Skinaa Clinic Almost Have a 100% LHR Success Rate

Pain-Free
During the Treatment, You Won't Feel Any Pain

No Side Effects
The Side Effects of the Diode Laser is Almost Zero

Complications Free
There Would Not Be Any Complications of This Treatment in Future
Have a Skin or Hair Problem?
See the Improvement in Our Patients After Treatment
These are real and genuine before and after pictures of our patients. No matter the problem,
their conditions were significantly improved.