Cootech Cryotherapy in Hanumangarh
Shape Your Body and Get Rid of that Stubborn Fat with Skinaa Wellness' Advanced CoolTech CryoTherapy Treatment in Hanumangarh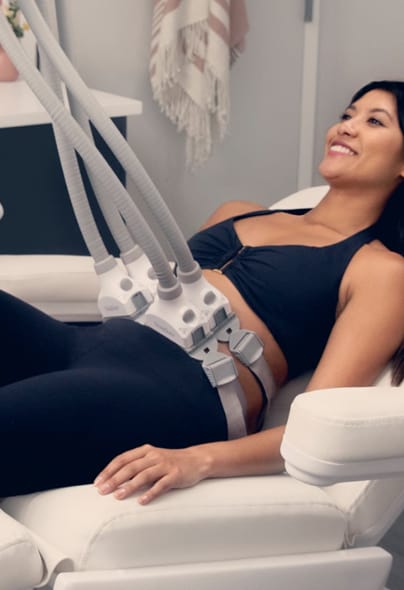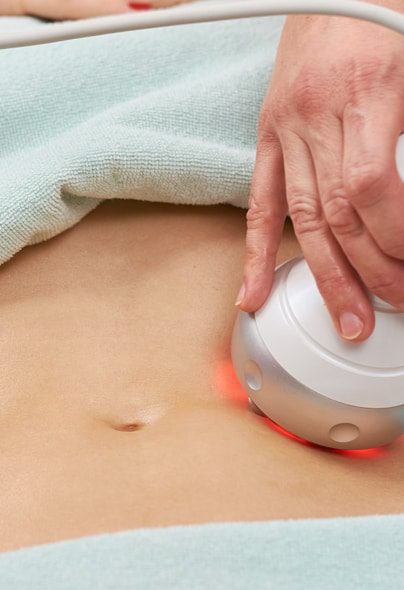 Cyothreapy Treatment for Fat Loss in Hanumangarh
A perfectly shaped body is the dream of all of us. With Skinaa's Cryotherapy treatment in Hanumangarh you can achieve that easily!
Guided by the vision of "Transforming Lives", the Skinaa wellness seeks to urge self-transformation, spread happiness, and imbibe every individual with wellness for life. By redefining wellness, Skinaa wellness has revolutionized the wellness industry to acquire the status of being the Number 1 Wellness Brand in Hanumangarh.
Here are the Weight Loss Treatments in Hanumangarh we Offer
Cryolipolysis :- The cool tech procedure is certified by European Union for the treatment of visible fat bulges in the submental (under the chin) and submandibular (under the jawline) areas, thigh, abdomen, and flank, along with bra fat, back fat, underneath the buttocks (also known as banana roll) and upper arm.
RF Therapy:- A Multipolar/Tripolar radiofrequency device offering a non-invasive treatment of different skin conditions such as wrinkles, skin laxity, and excessive fat. This is the solution for everybody from head to toe with no BMI or skin type restriction. The treatment is painless and pleasant because of the relatively low power needed. It tightens the skin, rejuvenates the face, shapes the body, and treats cellulite.
Nutrition plan:- The food we eat plays a vital role in how we look and feel. Regular exercise is important but according to research, nutrition has the largest impact on our fitness. Using food as our medicine has become a popular theme for health improvement. The trend is now to focus on healthy food intake as a primary fitness goal.
Resistance Training:- Resistance training is any exercise that causes the muscles to contract against an external resistance with the expectation of increases in strength, power, hypertrophy, and/or endurance. The external resistance can be dumbbells, exercise tubing, your own body weight, bricks, bottles of water, or any other object that causes the muscles to contract.

Medically Approved Technique
Cryotherapy is a Medically-Approved Cellulite Reduction Technique

100% Result Guarantee
After Following Instructions, the Cryotherapy Results are Guaranteed

No Side Effects
Cryotherapy or Any of Our Wellness Treatments have No Side Effects

Customized
Our Diet and Workout Plans will be Customized as Per Your Choice.
Cooltech or Cryotherapy is not recommended under the following conditions
Pregnant or Lactating women
Post-surgery / Post caesarean. Three months gap is advised
Epilepsy
Uncontrolled Hypertension
Heart disease / pacemaker
Coagulation disorders
Cancer
Any skin condition – eczema, dermatitis, urticarial, psoriasis or rashes in the area to be treated
Hernia in treatment area
Any mental implant in the treatment area
Known sensitivity to cold such as cold urticarial or Raynaud's Disease
Impaired peripheral circulation in the area to be treated
Neuropathic disorders such as post herpetic neuralgia or diabetic neuropathy
Impaired skin sensation
Open or infected wounds
Recent surgery or scar tissue in the area to be treated
Avoid treating abdomen in case of diastasis recti
Any bleeding disorder, client's having steroids and anti coagulant for long time
Diabetic neuropathy
Uncontrolled diabetes
Diabetics on insulin
History of strokes and TIA
History of deep vein thrombosis
Cryoglobulinemia – An autoimmune disorder that affects the blood and various other systems. Symptoms include unusual response to cold, skin abnormalities, weakness, and blood problems
Paroxysmal cold hemoglobinuria- pch is an extremely rare disorder. Antibodies attach to red blood cells in cold temperatures. The antibodies destroy the red blood cells as they move through the body and return back to body temperature. As the cells are destroyed, haemoglobin is released into the blood and is removed through the urine.
Have a Skin or Hair Problem?