Laser Toning Treatment for Pigmentation in Jaipur
Skinaa is the Best Laser Toning Skin Clinic in Jaipur for Pigmentation Problems. Now Get Rid of Melasma with the Help of Skin Toning through Laser.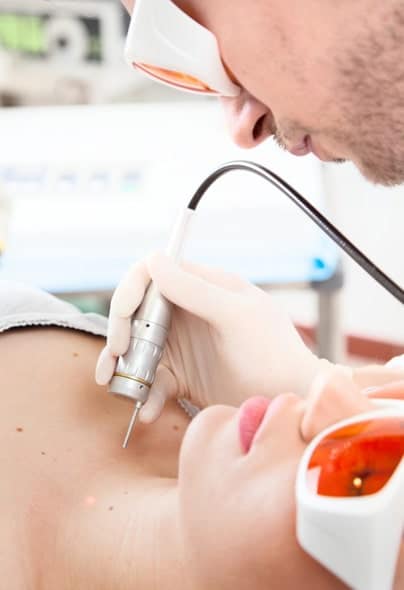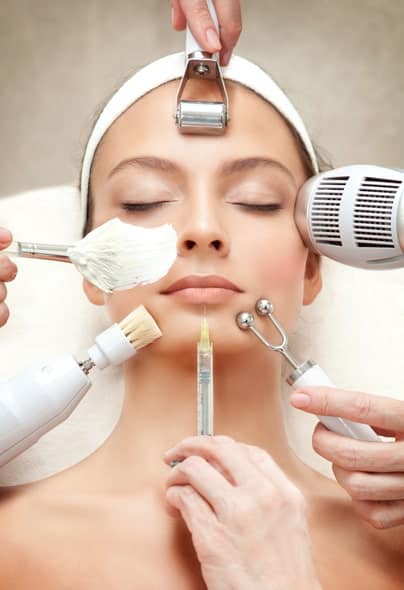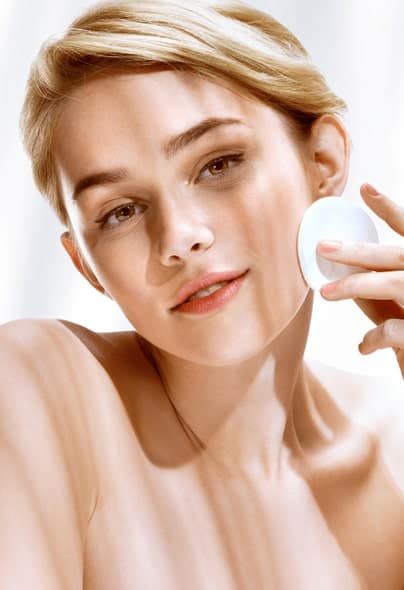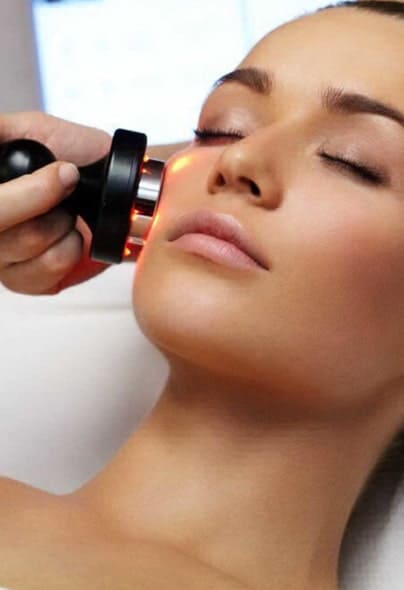 So What is the Laser Toning Treatment for Hyperpigmentation? Let's know more about it:
A soft, even-toned, and spotless skin is we all desire. Though we are born with a cute, nearly-perfect skin, it begins to get glutted with aging signs such as sagginess, wrinkles, spots, or medical problems ranging from pollution to stress, bacteria, UV rays, hormonal changes and much more. Often times home remedies do not work and that's when laser toning melasma treatment comes as a clear savior. Being the favorite of many celebrities, laser toning employs a Q Switched Laser that reduces the dark-colored melanin from the outmost layer of skin and boosts the collagen generation through controlled heating. As a result, you get smoother, younger-looking skin.
At Skinaa Clinic, we have highly-experienced and adroit melasma specialists who are very skillful helping you getting rid of the melasma problem. The laser toning treatment is a completely safe and side-effect free procedure with a very high success rate. Patients who take this treatment never experience any bruising, swelling, or damage on the skin.
How Laser Toning Procedure for Hyper Pigmentation Works?
For the laser toning procedure, we generally use Q-Switch and ND-YAG lasers. They have been proven very effective in treating pigmented skin. The process works by allowing a low-energy laser to fall on the affected area for milliseconds.
The wavelength of the laser is set so it can go deep into the skin and treat premature aging spots from the roots by breaking down the melanin. Apart from that, the laser toning process boosts collagen growth in the skin.

Most Advanced Machine
Skinaa Clinic Uses the Ultra High-Grade American Machines

No Side Effects
Laser Toning is a Skin-Friendly Procedure with No Side Effects

Young Looking Skin
Through Collagen Boost, You Get a Very Young Looking Skin

No Pain
Don't Worry, You Won't Feel Any Pain During the Procedure
Looking for a treatment to get back healthy, glowing, flawless skin?
Aging, pollution, sun exposure, excessive chemical use and hormonal changes contribute to pigmentation and significant skin damage. If you are also suffering from it then you must take  laser toning at Skinaa clinic.
A few things you must keep in mind when you seek laser toning include avoiding scrubbing /scratching/ chemical peels/ exfoliators 1 week before and after treatment. Keep your skin hydrated with a good moisturizer .
Who Is a Good Candidate for Laser Toning?
Skin problems are a common cause of discomfort and concern amongst people of all ages, especially the younger generation. Well, with the advancement of technology and development in science, with laser toning now, it is possible to get smooth and radiant skin.
These are the candidates who are perfect for laser toning:
Any individual who suffers from acne, wrinkles, tanned or sagging skin, pigmentation, age spots, and large pores can take laser toning.
People who want to get their birthmarks, freckles, melasma, etc., treated.
Individuals with skin blemishes, like liver spots, can take the treatment of laser toning.
After Care Tips/Precautions?
Laser toning is a very safe and effective procedure , however a few patients may develop mild redness and burning sensation which resolves in a few hours and rarely for 2 to 3 days.  After the laser toning, these are the things you must take care of:
Sun protection
Clean the area twice gently. Remember, do not rub.
Do not use any other chemicals.
The patient must use laser soothing or repair cream to help the skin heal faster.
Keep the skin hydrated with chemical-free creams or lotions.
You can also use cleansers with normal pH to keep the area clean. Do not get facials, clean-up, or bleach done in the area of treatment.
Benefits of Laser toning?
It gives a clean and smooth skin.
Laser toning suits all skin types.
It is a rapid and smooth method that gives immediate results.
Laser Toning is effective, painless, less time-consuming, and a secure process.
It triggers collagen production to restore the even tone and texture of the skin.
This treatment makes the skin appear brighter and rejuvenated.
Laser toning treats open pores and other skin problems without adverse effects.
What Results I can expect from laser toning?
Laser toning is a very advanced technology and gives excellent results that include:
Bright skin with improved inflammatory pigmentation.
Lightening of pigmented areas and lesions in the skin.
Improvement in texture, elasticity and radiance of your skin due to the collagen remodeling .
The procedure will help to improve fine lines, aging lines, open pores and wrinkles.
Long-lasting results
What skin problems can be treated with the Laser Toning Treatment?
With laser toning, you can treat following skin problems :
Melasma
Acne
Scars
Sun Spots
Skin Pigmentation
Are you planning to get a laser toning session? Contact
+91-9649219219
,
[email protected]
to book a consultation and clarify all your doubts. At Skinaa we examine your skin, discuss different treatment options available for you and then suggest the best suitable option depending on your specific skin concerns. If you wish to experience an amazing transformation of your skin with Laser Toning treatment, visit us!
Have a Skin or Hair Problem?
FAQs (Laser Toning for Hyper Pigmentation)
See the Improvement in Our Patients After Treatment
These are real and genuine before and after pictures of our patients. No matter the problem,
their conditions were significantly improved.