Psoriasis - Know About Disease, Treatments, & Cost in Jaipur at Skinaa Clinic
Best Treatment for Psoriasis in Jaipur at Skinaa
Psoriasis is a chronic autoimmune (caused by abnormal activity of the body's immune system). Patients with Psoriasis find themselves with red, itchy, and (or) flaky skin patches on the body. These patches can vary in size. From a small area behind the back of your wrist, they can so big to cover complete back, stomach, legs, and hands. It's usually genetic, but environmental conditions, and stress can further trigger the condition.
Psoriasis Treatment may include specific instructions given to you by your dermatologist along with the medications. Basically, a Psoriasis Specialist in Jaipur will prescribe you medications only after a proper evaluation of the severity of your condition. Skinaa Clinic houses a team of the world's best Psoriasis doctors.
Psoriasis Treatments Provided at Skinaa Clinic :-
What are the Types of Psoriasis? :-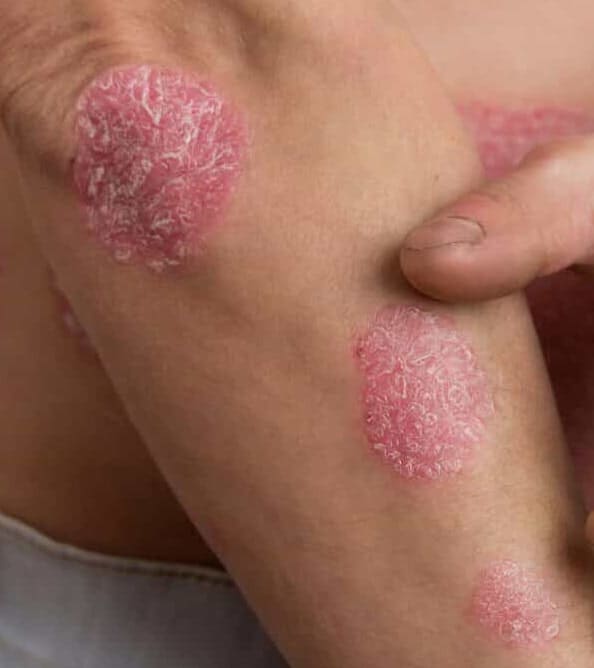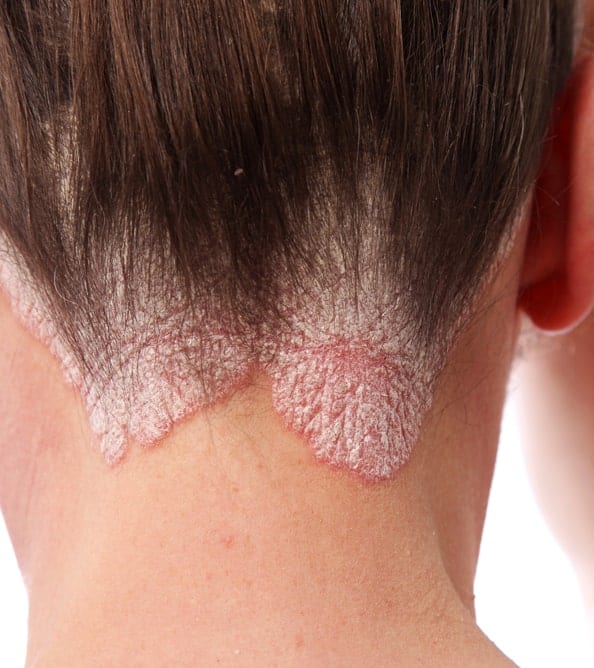 Treatment Skinaa Offers for Acne in Jaipur
At a point of time when one starts to feel like that he or she can no longer go without a dermatologist's help, they should. A doctor's advice and treatment become necessary because intermediate and critical acne is sometimes.
What are the Symptoms of Psoriasis?
The symptoms of Psoriasis may differ from person to person depending upon the response of his autoimmune system as well as the type of the problem. It can appear as a small dot on your finger, a few red, dry, and itchy patches on your back, hand, legs, scalp, or forehead, or it can be as big as a notebook's paper being all white and highly dry and uncomfortable. It can be identified by red, lightly bumped unshaped patches, very dry white spots, pain, soreness, and discomfort sensation.
This skin condition aka Psoriasis can't be transmitted from one person to another by touch. Hence, it is non-contagious. There have been rumours that other people can get infected as they come in contact with a patient, however, none of the rumours is true.
What can Make the Condition Worse?
Stress, certain medications, wrong food choices, alcohol, tobacco, and injury of the infected area can worsen the condition.
What are the Symptoms of Psoriasis? What are the Best Treatments for Psoriasis?
Depending upon the type and severity of the condition, the treatment for Psoriasis can be dived into three categories. Level one, if the patches are mild, applying ointment can soothe the condition. If it is moderate, then oral medications may be given along with the ointments. If both these treatments are not enough to treat the condition then, ultraviolet rays are projected on the itchy area. The UV rays kill the abnormal growth of white blood cells.